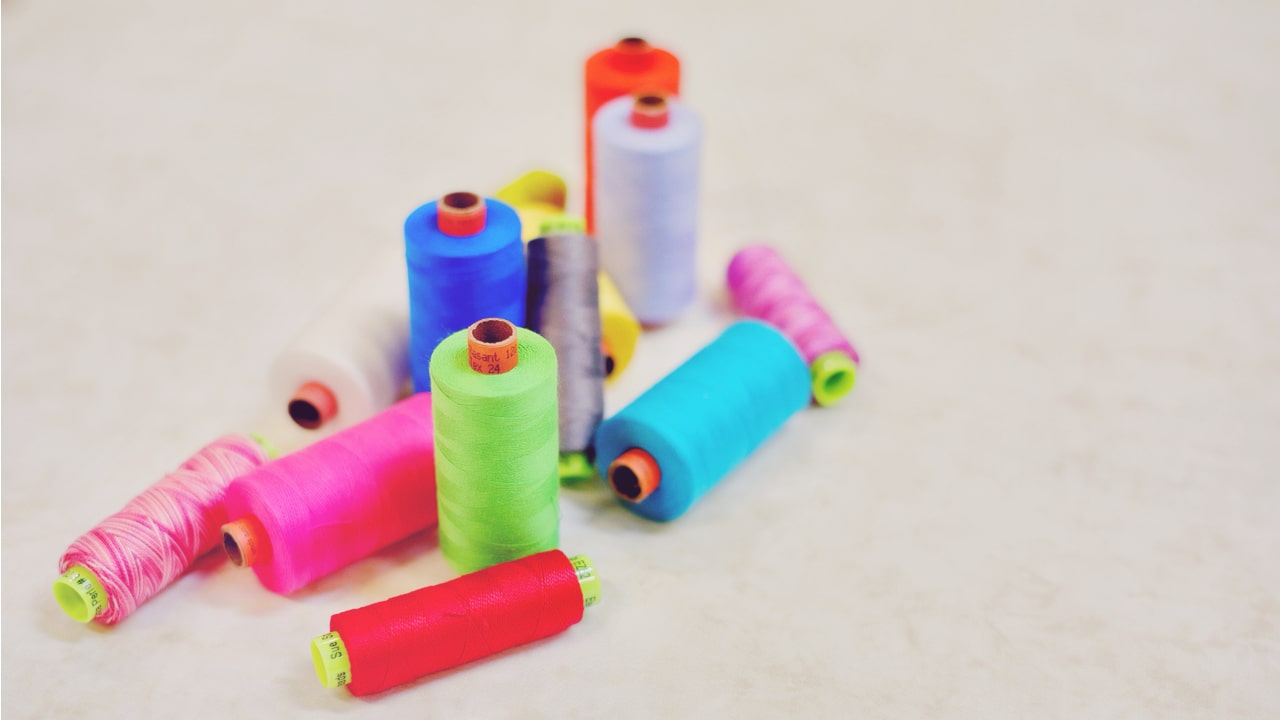 Slide 1
Hand embroidery threads and Machine threads.
Explore the range below and shop now!
Machine Sewing Threads
Rasant is one of the world's best known and most popular brands of sewing thread. Renowned for its consistency, durability and tensile strength. As a poly core cotton, it has the look and feel of traditional threads with the flexibility of a blended fibre. It is especially beloved by machine quilters, as it works well in a variety of different projects and applications. Rasant thread is incredibly convenient to work with as it breaks less often when using a long arm machine.
Hand Embroidery – Stranded
CGT's Signature Range includes two-hundred and twenty-two variegated colours in six-stranded cotton, perle 8 and perle 12 weights. The array of variegated colours and tones will suit any project imaginable.
Hand Embroidery – Spool
Sue Spargo's Eleganza Perle cotton collection is designed to meet the specific needs of hand stitchers, embroiderers and embellishers. Passionate about stitching, Sue set out to design a product of utmost quality in collaboration with Wonderfil Specialty Threads. Eleganza is made from 100% Giza 88, the highest calibre extra long staple Egyptian cotton. Fibers spun with this fiber create a thread of extreme softness, strength and luster. An extra 15% twist has been incorporated into the design of Eleganza resulting in a thread of superior stability, uniformity and sewability. Eleganza is double gassed and mercerized to eliminate build up of lint and snub, largely enriching the appeal of stitchery. Sue has designed a bright, saturated color palette along with a unique line of variegates. Eleganza's collection of variegates contain extra short variegations in order to provide rapid color change on small scale designs.